If you are expecting to take the National Council Licensure Examination (NCLEX) soon, it is important to begin preparing for what to expect and how to be successful.
The NCLEX is an exam required for nursing graduates to be licensed as Registered Nurses or Practical Nurses. Read "NCLEX Series Part I: What is the NCLEX?" to get caught up on this important conversation. There are 5 important pieces of preparation for a major exam. Strengthening one or two of these areas is good but working on all 5 is the best way to guarantee success.
Participate to Learn in Your Classes
Learn about the NCLEX and What to Expect
Create a Study Plan
Use Your Resources
Manage Your Stress
1 – Participate to Learn in Your Class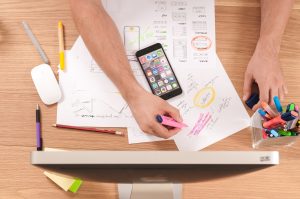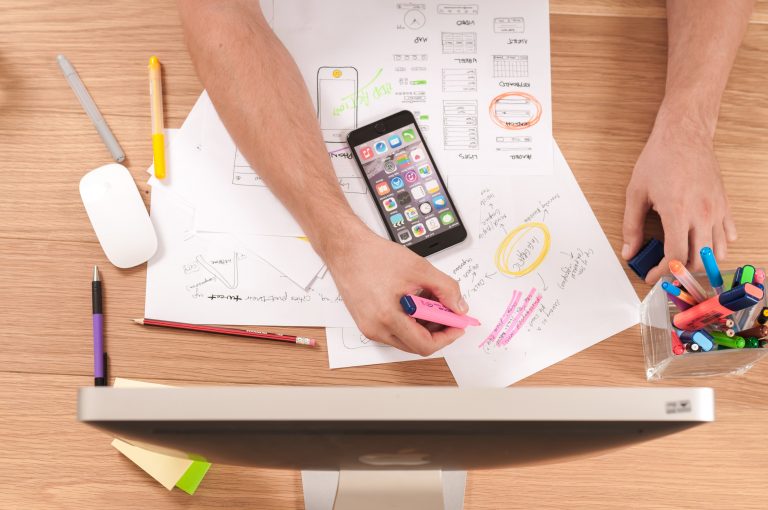 Your NCLEX prep journey begins when you enter your first nursing class. The information you learn to pass your exams is the same information that will serve you well when you sit for the NCLEX. It is easy to get in a "pump and dump" mindset when it comes to nursing school. Memorize the information you need to take the test, take the test, and forget the information. This won't do you any favors for the NCLEX. Taking the time to deeply learn your class material by revisiting your notes, textbooks, or flashcards frequently (even after you make the A) will work wonders for your NCLEX prep.
2 – Learn About the NCLEX and What to Expect
If you read our last blog, "NCLEX Series Part I: What is the NCLEX?" you know how to register and what to expect on test day. What about the test itself? Before taking an exam you should have a good idea of its structure, scoring, and question types.
The NCLEX uses Computer Adaptive Testing (CAT,) meaning everyone's exam is personalized. CAT gives you exam questions based on the way you are performing. In other words, as you get more questions correct, the test becomes more difficult. The CAT will give you anywhere from 75 to 265 questions. To pass the NCLEX, the tester must have enough right answers to get above the pass line. The NCLEX currently uses dichotomous scoring, but in April 2023 it will change to polytomous scoring. Understanding the scoring of the NCLEX can be challenging. Read about it in more detail in "NCLEX Scoring in 2022: Everything You Need To Know."
Understanding the types of questions on an exam is critical to performing well. The NCLEX is made up of mostly 4-option text-based multiple-choice questions. The incorrect answers will distract you with logical options that don't actually answer the questions or non-ideal nursing practices. Based on the question and your knowledge, you'll be expected to see through these distractions and choose one correct answer. The NCLEX can also include hot-spot questions, fill-in-the-blank questions, and drag-and-drop/ordered response questions. Learn more about NCLEX question types and get examples on Kaplan's "About The NCLEX."
3 – Creating a Study Plan
Once you know all about NCLEX structure and question types, it is time to create a study plan. Creating a study plan involves two key parts: timing and goals. You'll need to designate certain days or times you plan to study and set intentions for what you'll accomplish when. Preparing for a big exam is about more than how many hours you spend studying, it's about using them well.
Your study plan should start at least 8-10 weeks before your NCLEX, but the earlier the better! Take an NCLEX practice exam to help you identify your 3 weakest areas of study. You can use those areas of study to shape your plan by prioritizing them. Consider different types of studying you'll do and plan time for each. Once you've accessed the amount of time you have, your areas of struggle, and the types of studying you utilize, put it on a calendar! Learn more about creating a savvy study plan on Simple Nursing's "Your NCLEX Study Plan: Mapping Out When & How to Study."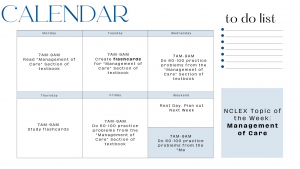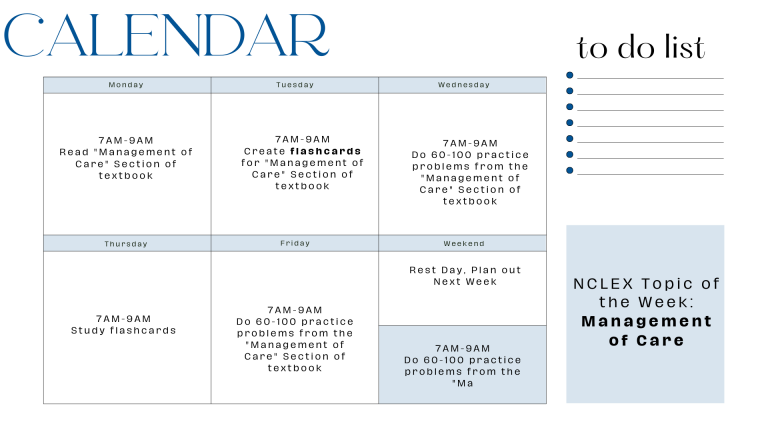 4 – Use Your Resources!
This. Is. Big. You have resources available to you and it is up to you to seek them and make the most of them. Ask your nursing school what type of NCLEX prep resources they provide. Beckfield College offers programs, like ATI and UWorld, online NCLEX prep courses with plenty of practice material and practice tests. Most importantly, use the free test guide provided by the creators of the NCLEX themselves. Find the test plan for your test on NCSBN's Test Plan.
5 – Manage Your Stress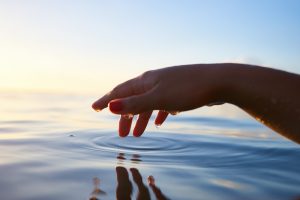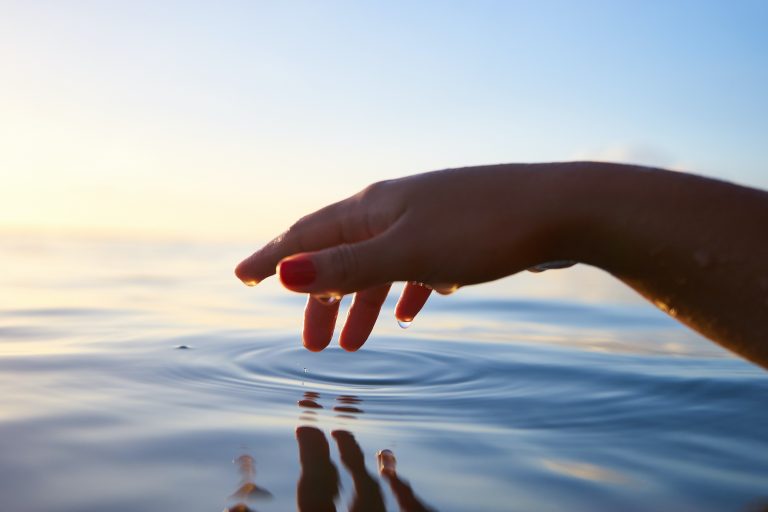 Last, but certainly not least, manage your stress. Having a solid study plan will help you to feel less overwhelmed. Remember not to overwork yourself and to take breaks when you become too stressed to learn. Deep breaths and quick breaks work wonders. We believe in you. You've got this.
Loved this blog? Don't want to miss Part III of the NCLEX series? Follow us on Facebook for program information, student motivation, and blog updates.
References:
https://www.picmonic.com/pages/nclex-scoring-in-2022-everything-you-need-to-know/#:~:text=How%20the%202022%20NCLEX%20is,PN%20standard%20is%20%2D0.18%20logits.
https://www.kaptest.com/study/nclex/nclex-rn-question-types/
https://simplenursing.com/nclex-study-plan/
https://www.ncsbn.org/exams/testplans.page
https://simplenursing.com/nclex-tips/