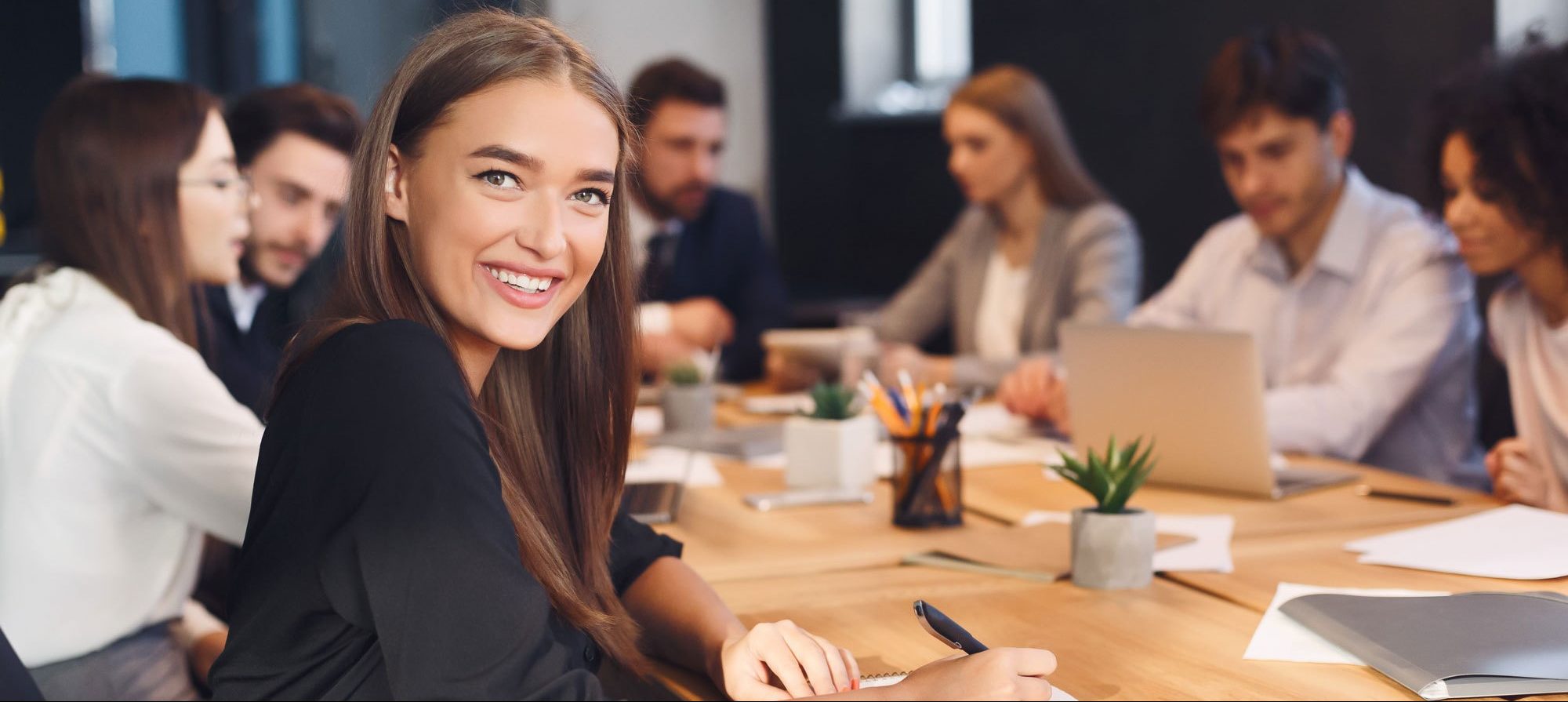 GET STARTED TODAY
CALL NOW 859-371-9393
Clicking the request information button constitutes your express written consent, without obligation to purchase, to be contacted (including through automated means, e.g. dialing & text messages) via telephone, mobile device (including SMS & MMS), and/or email, even if your telephone number is on a corporate, state or the National Do Not Call Registry, and you agree to our terms of use and privacy policy.
BUSINESS CAREER TRAINING
Beckfield College offers business programs that are designed to help you begin or advance your position in the business industry. The online Bachelor of Science in Business Administration (BBA) coursework is aligned with real-world business scenarios. BBA students develop critical skillsets to be able to analyze problems, fostering strong analytic skills to help prepare for a career in Business. The program teaches students to learn how to lead a diverse team in today's increasingly global workplace.
WHAT TO EXPECT IN THE
BUSINESS ADMINISTRATION BACHELOR'S DEGREE PROGRAM
Are you ready to begin a career where you can help companies make an impact? And where you can combine your leadership skills and business training to help companies increase profitability, improve efficiencies and grow?
The Bachelor of Business Administration (BBA) online degree program at Beckfield College is designed for students who seek employment opportunities in business and industry beyond entry-level objectives of the corresponding Associate degree program. The BBA program prepares graduates to plan, organize, and manage the functions and processes of a firm or organization. Our business classes are taught by faculty with both industry and academic experience offering on-site and online courses. Students can complete the Bachelor of Business Administration in as little as 4 years.
Graduates will understand management techniques, theories, accounting principles, professional ethics, marketing concepts and strategies, business law, and economics, as well as an understanding of the importance of professionalism, effective communication, cultural sensitivity, and analytical skills in today's professional environment.
WHAT IS BUSINESS ADMINISTRATION
Responsibilities and duties vary by position and industry. In general, these business professionals are responsible for taking care of tasks that correspond with sustaining and growing the business.
General Business Administration Job Description:
Manage departmental and organizational tasks
Develop strategies to improve efficiency
Direct and oversee financial and budgetary activities
Prepare and analyze financial statements, reporting and other performance indicators
Introduce innovative technologies and productivity tools
Collaborate with other staff to improve operations
Implement business procedures and process efficiencies
Resolve administrative issues
Business Administration Career Possibilities
Graduates can start a career path with a BBA in the following:
Human Resource (HR) Specialist
Financial Analyst
Business Consultant
Training and Development Specialist
Management- Office, operation, and practice managers
Project manager
WHAT CAN YOU DO WITH A BACHELOR'S DEGREE IN BUSINESS ADMINISTRATION?
Earning a business degree can mean working in various roles or capacities. Positions can often be found in sectors such as finance, sales and marketing, human resources, management, or the non-profit sector.
BUSINESS ADMINISTRATION SALARY OPPORTUNITIES
Salary varies depending upon position obtained and industry.