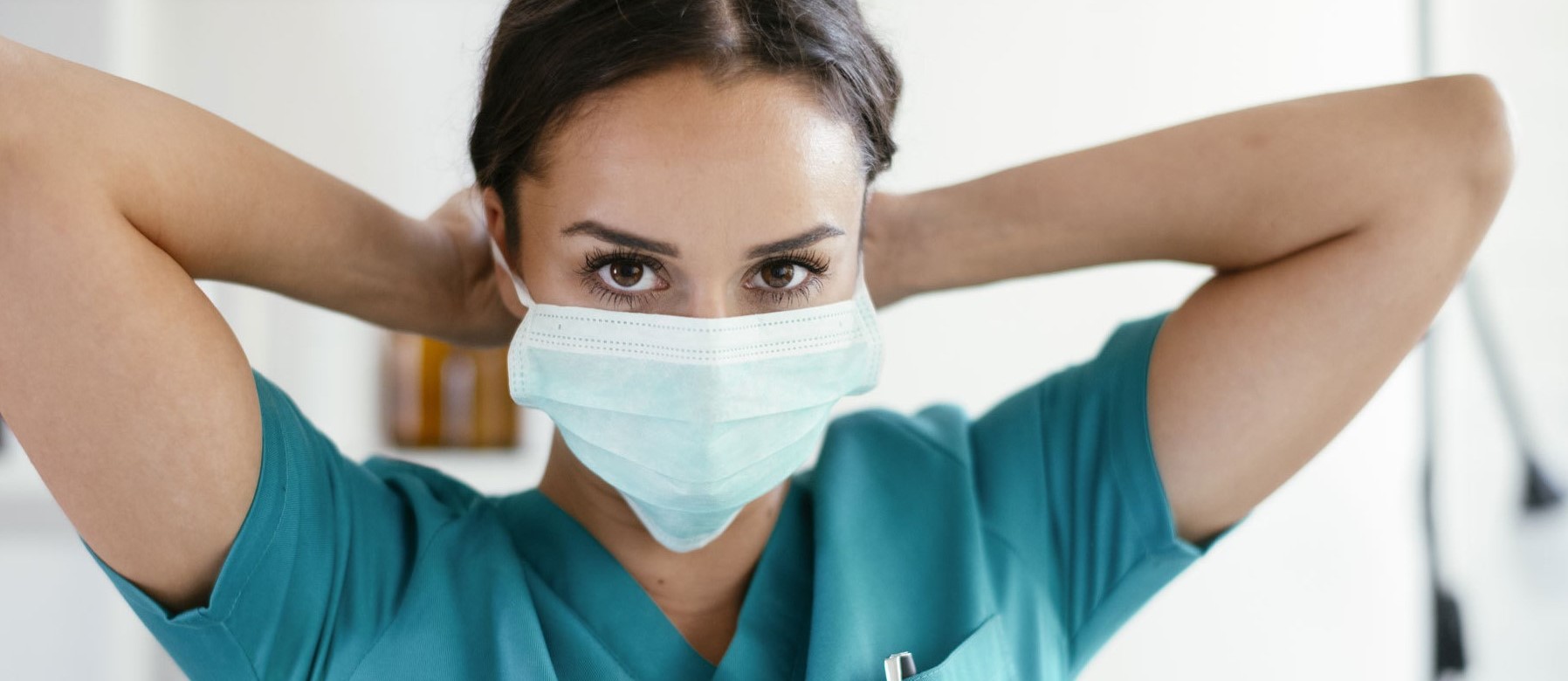 GET STARTED TODAY
CALL NOW 859-371-9393
Clicking the request information button constitutes your express written consent, without obligation to purchase, to be contacted (including through automated means, e.g. dialing & text messages) via telephone, mobile device (including SMS & MMS), and/or email, even if your telephone number is on a corporate, state or the National Do Not Call Registry, and you agree to our terms of use and privacy policy.
TRAIN FOR A NEW CAREER AS A
LICENSED PRACTICAL NURSE
The nursing field is always in search of compassionate, dependable people to take on the role of providing care to people in need. Licensed Practical Nurses (LPNs) are in high demand, but it takes special, caring individuals with sincere interest to help others succeed in this position.
If you are considering attending a Practical Nursing program in Greater Cincinnati or Northern Kentucky and becoming a Licensed Practical Nurse, check out Beckfield College's Practical Nursing program. While there is currently no waitlist for admission, seats may fill quickly, so inquire today to get the process underway to secure your admission.
Beckfield College's Practical Nursing program is taught by professional nurses with experience within the field. Practical Nursing diploma graduates should be prepared for the NCLEX-PN® exam and become qualified for an entry-level Licensed Practical Nurse position.
Kentucky Board of Nursing Program of Nursing Benchmark Data
Kentucky Board of Nursing Prelicensure Program of Nursing Pass Rates
The Diploma Program in Practical Nursing is approved by the
The Beckfield College Practical Nursing program is accredited by the National League for Nursing Commission for Nursing Education Accreditation, 2600 Virginia Avenue, NW, Washington, DC 20037, 202-909-2487.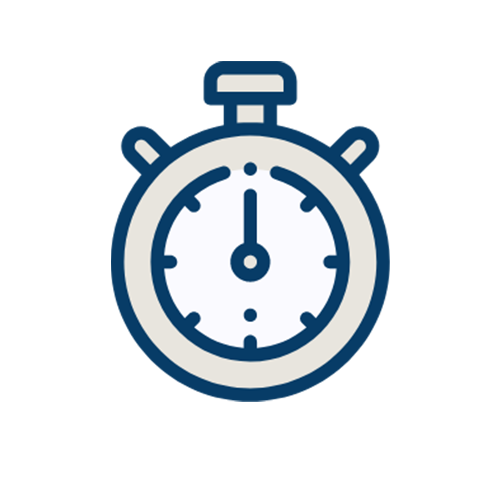 LPN Program Length
15 Months
(diploma program)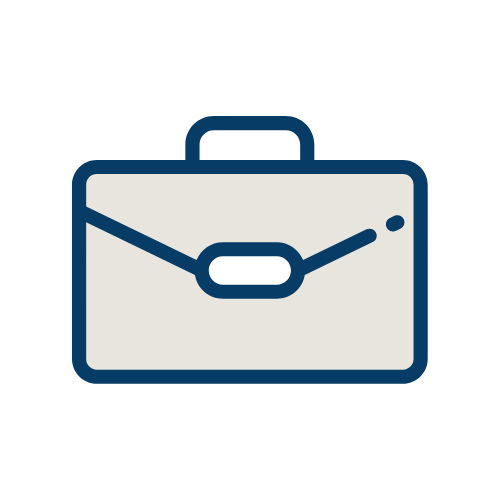 Employment Rate
Employment of Licensed Practical Nurses is projected to grow 6% from 2021 to 2031†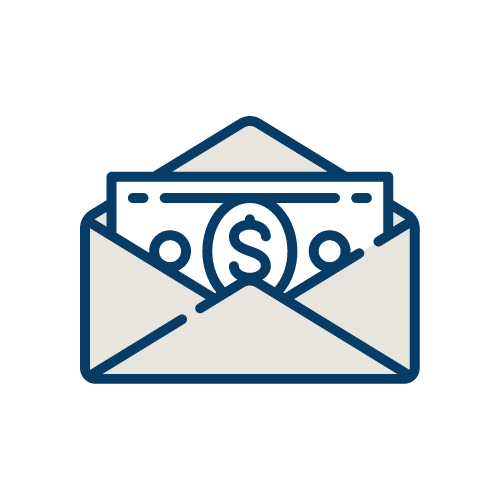 State Annual Median Salary
State of Kentucky median salary is $47,140; state of Ohio median salary is $48,030 per year*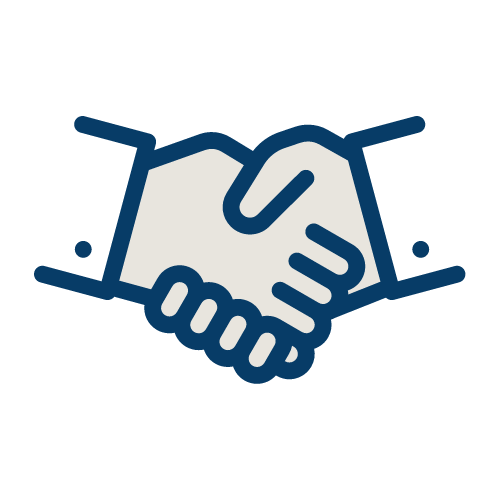 Job Placement Rate
Job Placement Rate is 76%
WHAT TO EXPECT IN THE
PRACTICAL NURSE PROGRAM
The Practical Nurse program can be completed in 15 months. The curriculum of our Practical Nurse program is specifically designed to prepare you for your career from day one. Your classes will integrate knowledge, principles of communication, and behavioral and biological sciences. Our hands-on instructors and faculty help train you for real-world experiences.
Upon successful completion of the Practical Nurse program, you will have earned a diploma in Practical Nursing and should be prepared to take the NCLEX-PN® exam and entry-level practice as a Licensed Practical Nurse (LPN).
Graduates of the program will:
• Demonstrate the accountable and responsible behavior of the nurse that incorporates legal and ethical principles and complies with standards of nursing practice
• Demonstrate the delivery of patient care in partnership with multidisciplinary members of the health care team to achieve continuity of care and positive patient outcomes throughout the lifespan
• Provide health-related education to maintain and/or restore health and promote optimal wellness throughout the lifespan
• Use current evidence from scientific and professional sources as a basis for clinical judgment and nursing practice
• Minimize risk factors that could cause injury or harm while promoting quality care and maintaining a secure environment for patients, self, and others
• Promote quality improvement by participating in the implementation of the plan of care to enhance healthcare service
• Demonstrate the use of information technology as a communication and information-gathering tool that supports clinical decision-making and evidence-based nursing practice
• Promote the provision of caring and compassionate, culturally sensitive care that is based on a patient's diverse needs, preferences, and values throughout the lifespan
• Exhibit leadership skills in the provision of safe, quality patient care within the scope of nursing practice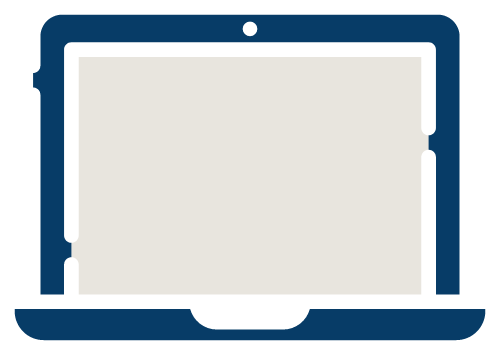 Learn about our virtual-ATI NCLEX® Review
Review
Learn More
Beckfield College provides the Virtual-ATI NCLEX Review during the time you are attending the nursing program prior to graduation.  It is an innovative, online partnership that prepares nursing graduates for NCLEX success.  The review directly aligns with the current NCLEX test plan.  Through collaboration with a virtual coach and classroom nursing instructor, students are engaged in a personalized, assessment-driven NCLEX review in an online classroom that provides students access to a variety of on-demand resources.  Students receive feedback and encouragement from their own personal online coach and classroom nursing instructor.  A calendar is provided to guide students' daily review.  The review is individualized as the student progresses, so special focus is given to topic areas that need more attention.  It works.  NCLEX pass rates are nearly 100% when students follow their coaches' recommendations.*
*According to ATI.
WHAT DOES A PRACTICAL NURSE DO?
Licensed Practical Nurses (LPNs) work under the supervision of doctors, registered nurses (RNs), or other qualified professionals to provide care to patients. Our goal is to equip you with the clinical and professional competencies to prepare you for important job duties. At Beckfield College, our nursing curriculum helps prepare you with the practical skills and knowledge that should help you successfully perform a wide range of job functions, which may include:
Provide basic bedside care
Take vital signs
Prepare and give injections
Perform routine laboratory tests
Record food and fluid intake and output
Provide infant care
Nursing Career Possibilities
One of the great advantages of pursuing a nursing career is the vast array of job opportunities that will be available to you within the healthcare industry. A Licensed Practical Nurse may work in a variety of healthcare settings, such as:
Nursing and residential care facilities
Hospitals – state, local or private
Rehabilitation Centers
Extended Care Facilities
Physician Offices
Home Healthcare Services
Government
LICENSED PRACTICAL NURSE SALARY OPPORTUNITIES
According to the latest national data from the U.S. Bureau of Labor and Statistics, the median pay for a Practical Nurse in the state of Kentucky's median salary is $47,170 and the state of Ohio's median salary is $48,030 per year. Salary will vary based on experience, location of employment, and the specific job title and duties being performed. *
LOCAL EMPLOYERS OF
RECENT GRADUATES
I began my nursing career in January 1998 as a nursing assistant in long term care. Then in December of 2000, I graduated from LPN school. I worked for 11 years in long term care as a LPN before going back for my RN. I chose Beckfield for my Associate's Program because of the curriculum that they offered. I would take nursing classes starting Quarter 1 and would incorporate my general studies into the program while taking these nursing courses. I knew that I wanted to be a Director of Nursing and needed my RN for this. Upon completion of my Associate's Degree, and obtaining my RN Licensure, I felt completely prepared for a leadership role within my organization. The clinical skills experience offered to me by Beckfield, gave me the confidence to approach situations with greater ease. The higher thought processes are a norm at Beckfield. The instructor's teach you how to "think" while considering the entire clinical picture as well as the ability to anticipate and advocate for the patient. The focus on leadership and the RN's role in this critical area of nursing, is one of Beckfield's strongest attributes, in my opinion. I feel like some nursing programs (at least from my LPN experience) teach nurses to "be a nurse", but at Beckfield, we were taught how to be a "nursing leader". The knowledge, resources and network connections that have been afforded to me from Beckfield are unmatched. Beckfield has a reputation for preparing excellent, competent nurses and this is an accurate perception. I feel very blessed to be a Beckfield Graduate, from not only the RN Program, but also from their BSN Program! I recommend Beckfield College's Nursing Program to anyone who is committed to furthering their education in one of the most selfless and rewarding career choices in the world.

Cum Laude 2013-RN, Cum Laude 2015-BSN
The Diploma Program in Practical Nursing is approved by the Kentucky Board of Nursing
The Beckfield College Practical Nursing program is accredited by the National League for Nursing Commission for Nursing Education Accreditation,  2600 Virginia Avenue, NW, Washington, DC 20037, 202-909-2487.
* https://www.bls.gov/oes/current/oes292061.htm#st
†Employment of practical nurses is projected to grow 6 percent from 2021 to 2031, as fast as average for all occupations. Growth will occur for a number of reasons (visited 9.15.22). Source: https://www.bls.gov/ooh/healthcare/licensed-practical-and-licensed-vocational-nurses.htm
Beckfield College makes no representation, promise, or guarantee that completion of this program either assures passage of any certification examination or acceptance by any state board. Prospective and current students, as well as graduates, are responsible for researching and understanding all examination, registration, or licensure requirements in any state in which they seek to become registered, licensed, or employed. Beckfield College does not guarantee employment or career advancement.
Beckfield College cannot guarantee a student's eligibility either to take any exam or become certified, registered, or licensed. A student's eligibility may depend on his or her work experience, completion of high school (or high school equivalency), not having a criminal record, meeting other licensure or certification requirements, or the program or School itself having appropriate accreditation or licensure.