When students enter nursing school, they probably think they know what it means to be a nurse. 
I mean, take a second and think about it…what is a nurse? 
If you have an image in your mind of "nurse," but you're drawing a blank on defining "nurse, " that's okay. The truth is nursing can mean lots of different things depending on the nursing model used. That's right, the nursing model. 
Nursing care models are essential structures that guide how we expect nurses to do their jobs. They include three key components: 
Value

– What does the model care about?

 
Goal

– How does the model target its value?

 
Method

– How does the model meet its goal?

 
There are several nursing models, and today, we will discuss three that will be particularly useful to your career: primary care nursing, functional nursing, and team nursing. Each nursing model has a slightly different priority and, therefore, a different goal and different skills. 
Nothing is quite as simple as it first appears, including the concept of nursing. Understanding nursing models helps students to understand the purpose of a nurse's job. This understanding brings more meaning and value to your nursing education. Models help to answer questions like: What is the purpose of a nurse? What is the best way for nurses to achieve that purpose? 
Let's dive in. 
#1 Primary Care Nursing
Primary Care Nursing is a patient-centered model that prioritizes the nurse-patient relationship's importance. We all know how important it is to feel seen by your healthcare providers – primary care nursing targets that. The goal of the model is for patients to know and trust their nurses.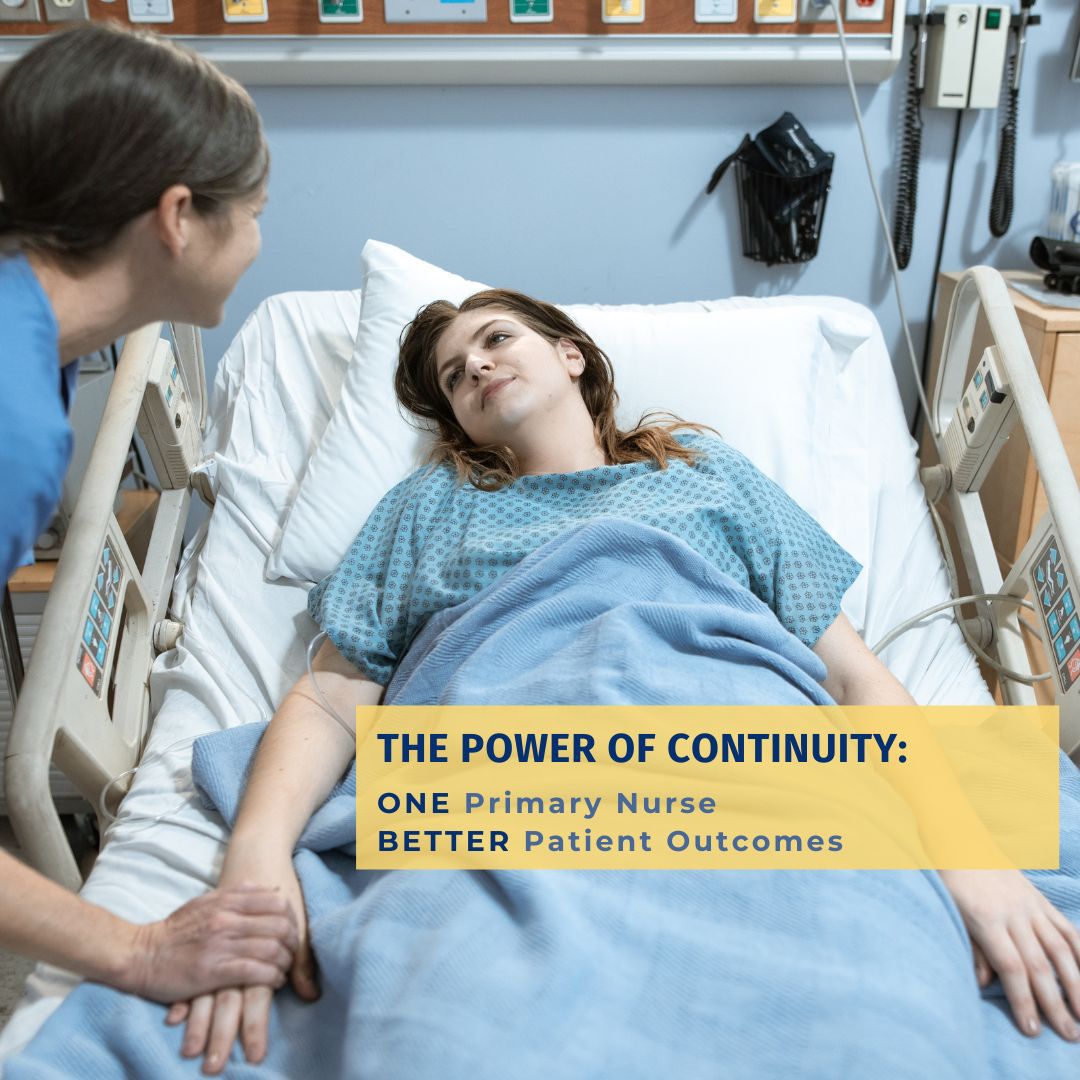 According to a medical article, "Work Methods for Nursing Care Delivery," in primary care nursing, a "nurse is responsible for planning, delivering, and evaluating the care of one or more patients from admission to discharge." In this model, each patient has one primary nurse who oversees their care. When patients have one primary nurse, they interact more with their nurse and have the chance to build a closer relationship. 
One patient may have one primary care nurse, but one primary care nurse has lots of patients. This model of nursing relies on your ability to build relationships with each of your many patients. The good news is that you'll have more time to do it because you'll see each of your patients frequently. Nurses in the primary care model have to have a wide breadth of knowledge since they'll be doing most of the care for their patients – this means they specialize less and do more. But what about specializing? That brings us to #2. 
#2 Functional Nursing Care Model
The functional nursing care model is the opposite of the primary care model and is probably not what you're used to. Functional nursing aims to complete the most work with the least people possible. That's why it was used widely during World War II but less commonly in ideal healthcare settings.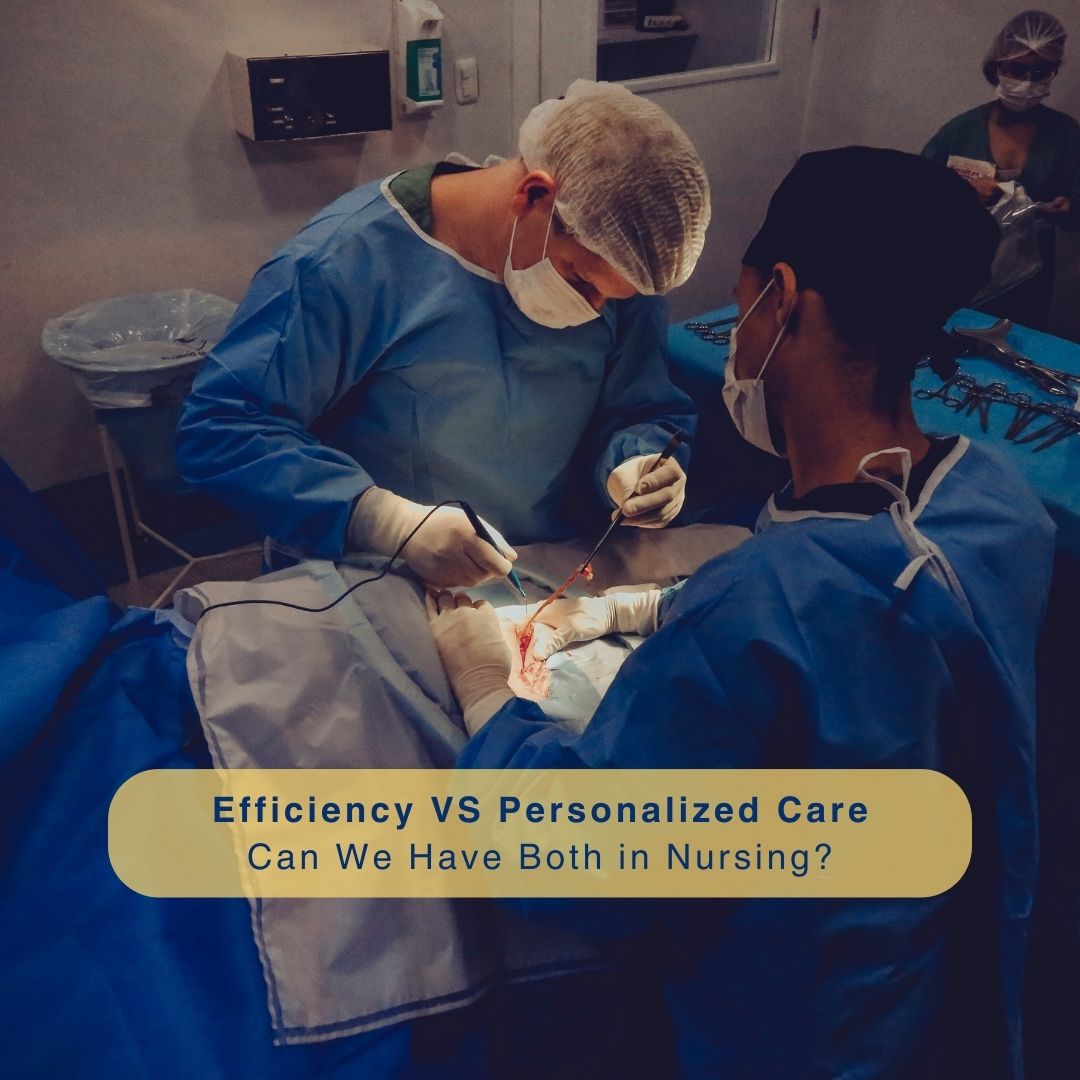 The model involves a "head nurse" who assigns tasks to nurses under them. The head nurse assigns each nurse a single group of tasks to complete for many patients. For example, the head nurse may ask one nurse to administer medication to all patients on a unit while a different nurse changes the bandages of all the patients on the unit. 
The benefits of functional nursing are efficiency, career skills (you learn quickly), and teamwork. However, this model is not used frequently in modern healthcare settings because it lacks the benefits of the primary care model. Patients often don't have the opportunity to get to know their nurses or feel seen by them. As a result, nurses may be unable to treat patients fully. 
What if we could combine both of these models to get the benefits of each? Well, we can – and we do! 
#3 Team Nursing Care Model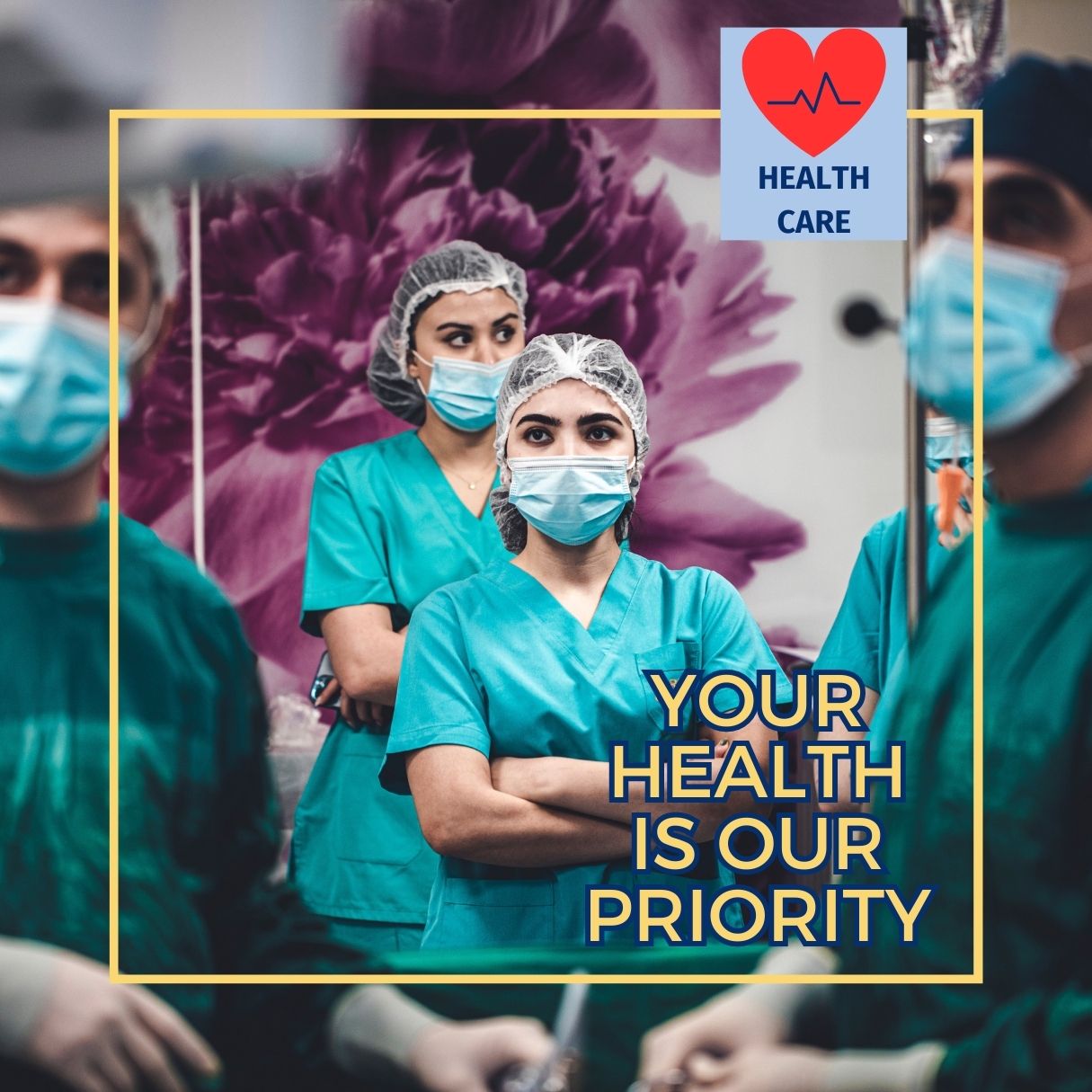 The Team Nursing Model is the middle ground between efficiency and patient relationships. It isn't always common practice, but during the COVID-19 Pandemic, it was widely implemented. In this model, each patient has a care team, which is led by an experienced nurse who assigns tasks to each team member. This leader considers the skills of each team member and decides what tasks they'll complete for the team's patients.‌ 
This model became extremely popular during the COVID19 Pandemic and may maintain popularity since it values efficiency and the patient-nurse relationship. 
Summary
In nursing school, you will learn all about the different nursing models. As long as you are actively engaged in your classes, you will learn everything you need to succeed in any of these nursing models. Check out How to be Successful in Nursing School for top tips on this.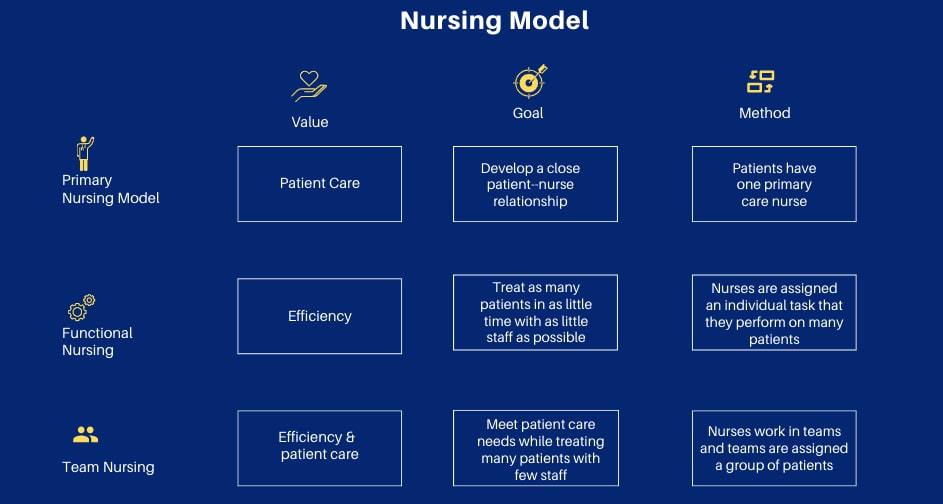 Now you know what a nursing model is, and you understand a bit about three important nursing models. Did all that information get jumbled? That's okay! Check out this summary. Remember, the better you understand what it means to be a nurse and how nursing operates, the better you can be. Be your best nurse. 
Are you ready to enroll in nursing school? Do you have more questions? Visit us at beckfield.edu to reach out with questions, apply, or refer a friend. 
Are you on your way to a successful career in nursing? Don't risk missing the information you need! Follow us on Facebook for program information, student motivation, and blog updates. 
‌ 
References: